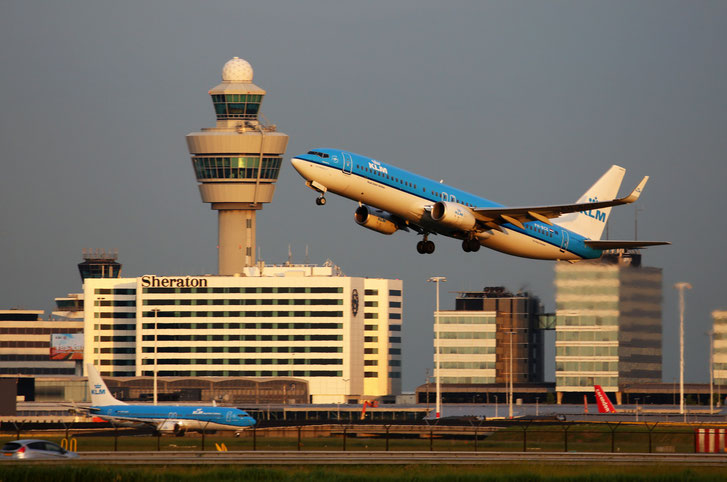 On very short notice, I decided to drive to Amsterdam's Schiphol Airport on a sunny weekend to check out some new highlights I havent had the chance to take a photo from yet. China Airlines connects the Netherlands and China with their brand new Airbus A350, I still havent had the chance to see KLM's Boeing 787-9 Dreamliner and also some special colored airframes such es the "Orange Pride" were still missing on my list. After a three-hour ride I started at the Polderbaan with the 18R arrivals of Surinam's Airbus A340 and Iranair with it's Airbus A300. 

All in all I drove almost 200 km around the airport because of frequent runway changes as well as my wish to test new perpectives and angles. Below you can see some of them, such as the taxiway connectong the airport with the western runway 18R/36L.
One thing I really like about Schiphol is the majority of aircraft being heavies. Also, it is a paradise for spotting the Boeing 747 Jumbojet. I hope you enjoy the pictures below :-) Stay tuned for Part 2...