---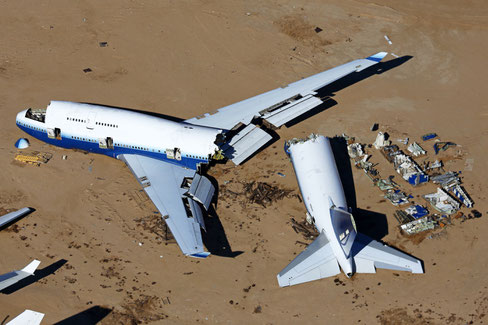 Meeting Florence, again... I still remember that day in november 2014, when I made my way to Amsterdam, to attend the worldwide last passenger flight of an MD-11, operated by KLM (see tripreport here...). Back then, I wrote onto the aircraft skin "see you again in Victorville" and planned to say good bye one more time, when I would return to the US.
In 2015, I found out, that she was not stored in Victorville, but ended up in the Mohave desert - another scrapyard for airplanes. Now I finally made my way out there. "Florence Nightingale" / PH-KCD is stored in MHV together with her sister PH-KCE. What a sad sight - but at least she is not a coke can yet... Also, there are two more dutch MD-11, former Martinair and a first KLM Boeing 747 Jumbojet.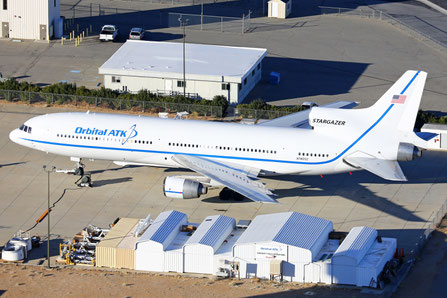 Apart from those heavy aircraft, being scrapped at Mohave airport, we also found the very last Lockheed L-1011 Tristar in the world, operated as an airborne rocket launch pad. It is seen here, waiting for its next mission. This is yet anoher beautiful trijet, which I really miss in Europe, after the Royal Air Force retired their last L-1011 in 2014.
Other highlights we saw are N747A, a 747SP as well as two Douglas C133 Cargomaster - a very rare sight! After our lunch at the local airport restaurant, we had the chance to see an F-18 fighter departing in front of the graveyard. That gave us an opportunity for great photographs. Have a look on those pictures - an amazing variety of airplanes in just one spot...