---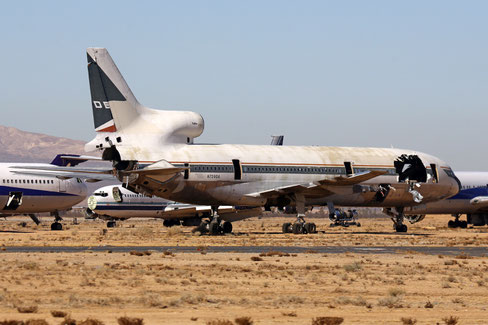 Time to say good bye... Another adventure of our trip to the US was a visit of multiple airplane scrapyards. I would like to start with Victorville, also known as Southern California Logistics Airport. 
The aerodrome is divided into multiple airplane storage areas, the biggest one owned by FedEx. All kind of airframes are being stored by the US-based cargo airline. Some will eventually return into service, others are only good for spare parts before they will be sold as aluminum. It is a fasciniting and sad sight at the same time. While you see hundreds of airplanes which still fly, there are also very special airframes to see, such as a Lockheed L-1011 Tristar which was once flying for Delta (see picture on the right). Today, one Tristar remains active, based in Mohave (pictures to follow next week).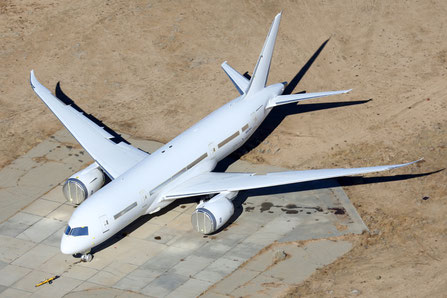 Another storage area belongs to Boeing. Not only old aircraft are being stored here, also brand new aircraft such as N887BA, take a rest in the desert. The Boeing 787-8 Dreamliner was built for Privatair but could never been delivered to its' final customer. The VIP-longhaul jet still has an uncertain future after two years of storage.
Other highlights apart from the airplane storage and scrapyard in VCV are military training activity (e.g. a DC10-tanker or C130's in the traffic pattern) and a pretty nice FBO operated by "Millionair", where we had pretty good lunch for only 1 USD. 
At this time I would also like to thank MD-11 CPT George de Waard for making an up close visit of the Martinair MD-11 @ VCV possible. George initiated the Martinair MD-11 book, now available for purchase. My best-of pictures can be seen below. Stay tuned for the next round of photos from Mohave!